Link Detox Tune (DTOXTUNE)
Customize your personal Link Detox algorithm
Adapt your SEO analysis to you niche
There are certain particularities for every Web niche. Google has algorithm variations for different markets or languages. 
The values of the Link Detox Risk calculation may be different from one industry to another.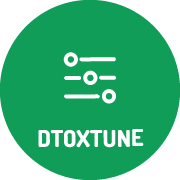 Get more accurate results
We allow you to customize your Link Detox analysis according to your industry, language or country.
This will help you get a more precise DTOXRISK score.
Get the most accurate data about your backlinks
Adapt your Link Detox analysis to a specific niche, country and language.
Link Detox Adapts To Your Needs
Google uses a different version of their internal algorithm. One backlink can be bad for one industry, language or country, but very helpful for the other. This is why we developed a unique feature in Link Detox: DTOXTUNE. It allows you to adjust the Link Detox Genesis algorithm to your individual needs.
With DTOXTUNE you can do the following:
Decide which DTOX rules should be excluded (at all) from your report – so you can disable single rules
Decide which DTOX rules shall be weighted less than in the standard Link Detox Genesis algorithm
Decide which DTOX rules shall count more towards the DTOXRISK  result than in the standard Link Detox Genesis  algorithm
Save those settings in your account – with meaningful titles
Get a DTOXTUNE code that you can share safely with fellow SEOs
Apply your DTOXTUNE to new reports
Re-Run previous Link Detox reports with your DTOXTUNE
And some more goodies in the future!
Customize Your Link Detox Genesis Algorithm
To create your individual setting, go to the DTOXTUNE dashboard and adjust the importance of each of the rules according to your needs. Exclude the ones you think are not necessary.
You can also give more or less weight to the other rules. After customizing your settings, you can generate your DTOXTUNE code and share it with other Link Detox users if you wish.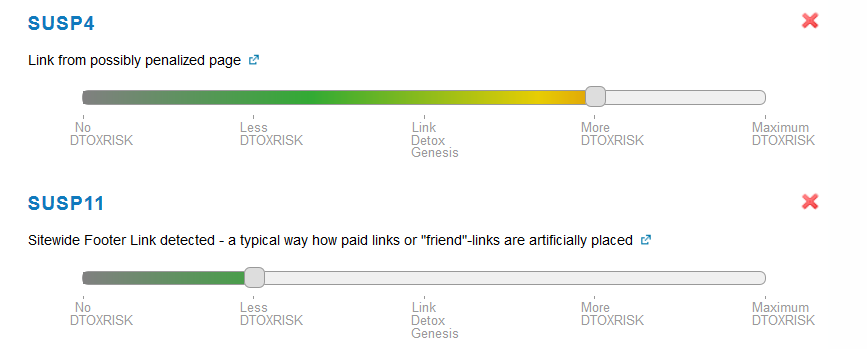 Market-leading Transparency
Since its launch in 2012, Link Detox has always been transparent with its Link Detox rules.
We believe this transparency has helped our users in two major ways:
It educated our users on the underlying problems and tactics that were long outdated.
It helped users clearly understand why we believe a link is risky so they can make an educated decision to accept or disregard our opinion.
We believe empowering you, our users, with transparency is crucial to your success to Recover – Protect – Build.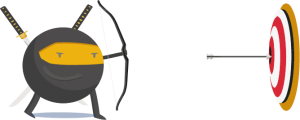 Adapt your website audit report to your market, language, and country

Get a more precise Link Detox Risk assessment by adapting the Link Detox algorithm to your individual needs.