111 Things You Need to Know About Risky Links to Disavow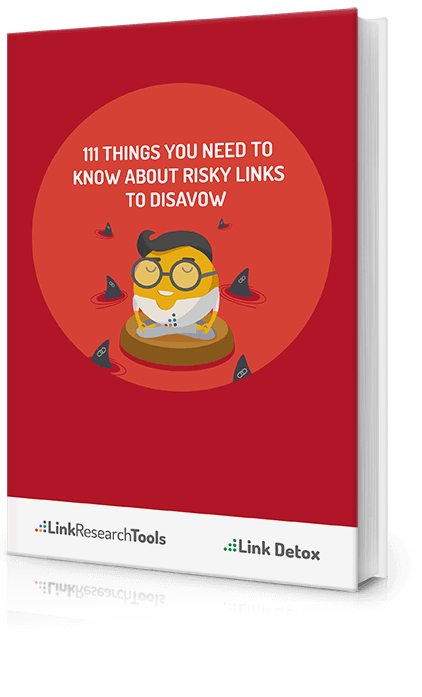 All you need to know about links!
You won't know you've been penalized until your website is nowhere to be found when searching for your top keywords.
At this point, you need to know what hit you, why it hit you and find out how you can recover your rankings.
Surely you have many questions. Check out this free ebook containing 111 things you need to know to get out of a Google Penalty.
Download this eBook and learn all you need to know about: 
►      Google Penalties and Penguin Updates
►      Google Search Console
►      Link removal and disavows
►      Important SEO metrics
►      How Link Detox can help
►      + Some secret tips and tricks for SEOs...