Link Detox Screener™
Your Link Audit Browser in the Browser, for fast link audits.
Speed-up your website audit process!
Link Detox Screener allows you to quickly review your risky backlinks by browsing website after website from inside Link Detox®.
While you browse the suspicious websites, you can quickly check out the Link Detox stats and set actions like "Disavow" with the click on one button and jump to the next link.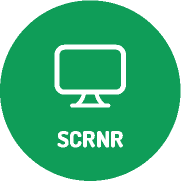 Disavow spammy links faster!
The Link Detox Screener allows you to look at important link data about a specific domain while simultaneously looking at the website. 
Using the action buttons, you can quickly apply decisions like "disavow" to the page or domain but also allows for convenient navigation.
Check backlinks before including them in your disavow file

Link Detox Screener makes your work easier. It helps you make good SEO decisions while saving you a lot of time.
Clear assessment of Link Detox Risk for pages and domains
You need to know which links are highly risky for your backlink profile and review all of them quickly. We show you the Link Detox Risk (DTOXRISK®) and Domain DTOXRISK  in the Link Detox Screener. You can use them to judge the quality of every single link.
The higher the calculated DTOXRISK score is, the more attention you should give the link during your review.

Well-established and trusted SEO metrics at your fingertips
We help you decide if to keep a link or disavow it immediately.
To ease up your work, we show you the LRT Power*Trust™ for the page the link is on and also the LRT Power*Trust domain-wide score.
Looking at the LRT Power*Trust domain-wide score helps you to judge the overall quality of the domain that the page is hosted on and allows you to choose whether to disavow a single page or the whole domain.
Save time: skip pages from disavowed domains, skip site wide links and use hotkeys
You can let Link Detox Screener skip pages from domains that you already disavowed. This is a small but very time-saving feature that our users LOVE once they use it.
You can now continue with your work much more quickly, by not seeing pages from domains once you have disavowed them. You can now also skip site wide links in your screener session without disavowing them (by pressing the "S" key).
This is helpful when you don't want to disavow a link from a domain, but want to skip the site wide links. This feature will not add that domain or site wide links to your ignore list, but will only let you skip over it in your Link Detox Screener session.
You can quickly check websites using only your keyboard. Here are your time-saving Link Detox Screener HotKeys:
A = Disavow Whole Domain ("A for ALL here is spam")
D = Disavow Individual Link
W = Clear Disavow ("W for Wipe this Page of my Disavow File")
S = Skip Sitewide Linking Pages
G = Rate Link as good
B = Rate Link as bad
J = Jump to Page
L = Show all Links on the Page
⏴ = Previous Page
⏵ = Next Page
⏶ = Previous Link on Page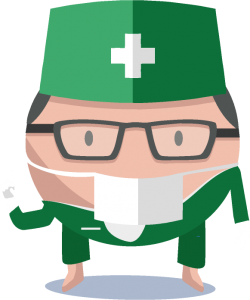 Don't postpone your website audit

With the Link Detox Screener, you can now complete your audit work much faster.