Link Risk Management
Prevent a Google penalty or a negative SEO attack
Keep in mind:
You get new risky backlinks every day
Negative SEO is a real threat
The Real-time Penguin doesn't overlook bad links and your website may be penalized any time if you don't do high-quality link risk management on an ongoing basis.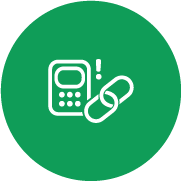 You recovered from a Google Penalty? Don't sit back and relax! You can get in trouble again anytime.
Cleaning up the bad backlinks will help you recover from a Google Penalty. However, you should keep in mind that cleaning up is not enough. It doesn't make your website immune to future penalties.
Link risk management is vital for every online business
You get new backlinks every day. Are those links good or bad?
You can find that out and react in time to save your business using  Link Detox.
What is Link Risk Management?
With the changes in the Google algorithm called the "Google Penguin", it became possible that backlinks can carry an inherent risk in them because Google deems these links too spammy. That means your bad links pose a risk for your organic search traffic.
What followed for many webmasters was a traffic penalty for their website. After that often the cleanup of toxic and suspicious links follows. However, even if a Google Penguin penalty is lifted, webmasters should start the ongoing process of Link Risk Management, which refers to an ongoing automated review and risk assessment for the full backlink profile.
Also, any new potential new links should be audited before actual link placement. This simulation of "what if"  minimizes the risk related to potential new links, thus avoiding later penalties and necessary link cleanups.
The term "Link Risk Management" describes all principles of risk management applied to backlinks of a website. The general discussion about link risk dates back to the early days of the Google updates in 2011.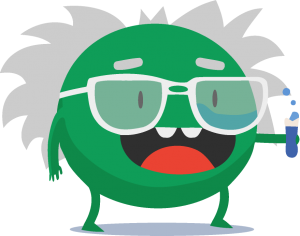 Don't ignore the Real-time Penguin

Google Penguin will check your backlink profile on an ongoing basis.
You need to find and disavow any harmful backlinks before Google does.
Link Detox® helps you manage your backlinks and shows you the high-risk links immediately.