Link Detox Risk (DTOXRISK®)
Will your website trip a Google algorithmic filter or get a manual action penalty?
Assess the quality of your backlinks.
DTOXRISK is a score that can help you quickly estimate the probability of your website being penalized by Google.
The DTOXRISK metric helps you with your link risk management and provides for safe search engine optimization.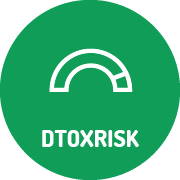 Why should you check the DTOXRISK?
After the "Google Penguin" algorithm update, some backlinks have a risk factor. This means that bad backlinks can hurt your rankings.
You need to monitor the risk values for your backlink profile on a regular basis. This way you can avoid losing your online business.
Link risk management is vital for every online business
Start taking care of your website right now!

DTOXRISK helps you do link risk management the right way
You need to monitor the risk of your links. The best way to check your link risk is to run a Link Detox® report on your website.
You will see what percentage of your links are risky and potentially be hurting your rankings. The risk of each link is measured by Link Detox Risk (DTOXRISK) as well as your overall domain-wide Link Detox Risk.
Link Detox report will immediately display your Domain DTOXRISK rating and level. It is important to know if the backlinks you have, are risky and clean them up as soon as possible.
Get the insights you need to audit links and monitor SEO improvements with Link Detox.
There are different risk levels in Link Detox: low, below average, average, above average and high DTOXRISK. Are you curious to know how we calculate the DTOXRISK?
Read more about the DTOXRISK calculations.
See the risk of your backlinks at a glance
Link Detox displays a pie chart of your website's DTOXRISK levels. You can visually see what risk level and rating has the highest risk out of all your backlinks. Link Detox also shows you an itemized breakdown of all the different risk levels with the number of links and percentages. This tab also gives you the ability to export as a CSV or XLS.
Customize your reports according to your SEO beliefs - Ignore NoFollow links
If you think that NoFollow links are not important, you can choose to ignore them in your Link Detox report.
The impact of NoFollow links on search engine rankings and penalties is open for debate. There are two "SEO schools" or beliefs regarding the evaluation of NoFollow links.
NoFollow links are not "followed" and therefore, don't carry any risk or value at all.
NoFollow links might technically not pass page rank. However, other aspects can transfer, like trust or indicators for link spam. Therefore, Google may issue penalties if NoFollow is overdone.
Google published that NoFollow links would be completely ignored. Still, since Google generally tries to identify spamming intents, we believe that NoFollow links can still be harmful and result in manual actions.
Read more about the risks that NoFollow links have for your backlink profile. Christoph C. Cemper gives some good arguments on why you should be checking NoFollow links.
We regularly hear from clients that their penalty was only lifted after they investigated and removed large quantities of NoFollow links. From this, we conclude that in certain cases Google tries to identify intents of spamming even if NoFollow links are used.
As a data analysis software company, it is our goal to give all our users the options to perform their data analysis the way they believe is correct.
The following two screenshots were made from the same DTOX report for the same site, same DTOX report:
You have the choice to set-up your reports to get the most precise results.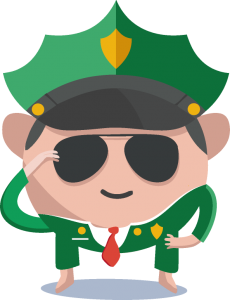 Avoid a Google Penalty

Don't wait for a Google Penalty to hit your website. You will lose traffic and you will lose your business. Link Detox can help you avoid a disaster.