What does the Google Penguin 4.0 Update (the real-time Penguin Update) mean for you?
Join our free webinar and learn what the "real-time" aspect of Google Penguin 4.0 means for you and your business.
Learn what new opportunities and threats your business faces with Google Penguin 4.0.
Link Detox is a product built by LinkResearchTools
LinkResearchTools combines link data from own and external link data sources and APIs and re-crawls, cleans, and verifies all these links for you. The completeness and accuracy of LinkResearchTools (LRT) is not only legendary but also the reason why they were built in the first place by Christoph C. Cemper.
LinkReaserchTools solves the data puzzle for you. No similar backlink tool shows you as much backlink data.

Earn Back Your Rankings
Find and remove toxic backlinks from your link profile. Perform your backlink audit with the original Link Detox.
Recover rankings from a Google Penguin or Manual Action Penalty. Link Detox is, since 2012, the leading product for website audit and Google Penalty Recovery.

Manage Your Link Risk
Invest in link risk management for ongoing link audit to prevent manual action penalties and Google Penguin problems that got even worse with the Real-Time Penguin updates.
Using Link Detox, you can find the risky links that may harm your site, create a disavow file automatically, and earn your rankings back.
Learn more about link risk management.

Improve Your Organic Traffic
A loss of search rankings will result in a loss in organic search traffic. A loss of organic search traffic will harm your business significantly.
By cleaning up your backlink profile and building new low-risk, strong backlinks, you can improve your website's organic traffic.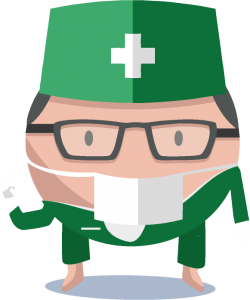 Use Link Detox to find risky links that may harm your site, create a disavow file automatically, and earn your rankings back.
Site link audit process with Link Detox by LinkResearchTools

You need to audit your full link profile on a regular basis. Only Link Detox combines 24 link data sources plus data from Google Search Console, Google Analytics and your custom link data file for this job. It's mission critical that you combine all data and look at a comprehensive backlink profile. If you miss potentially toxic links, you may never recover your rankings.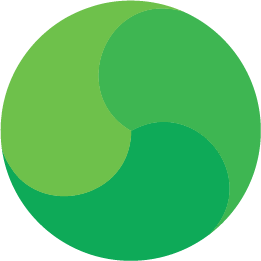 When you build new links, you need to know if they are fit for your backlink profile and your niche. Link Detox helps you assess link building opportunities, so that you can pick the strongest, Penguin-safe links.
In link building, you can also learn a lot from your competitors. As part of Link Detox, you have Link Alerts - a tool that will help you keep track of your competitor's new backlinks. All you need to do is apply what you learned from your competitors and outrank them.
Link Detox Risk is our risk score calculated for every link and domain. Link Detox Risk helps you understand the risk and decide if you should  disavow a link, disavow and delete a link or keep a link.
Link Detox integrates with Link Detox Boost that helps you recover faster from a Google Penalty. We have seen extremely fast recoveries after using Link Detox Boost on client sites.
Doing a Competitive Link Detox (CDTOX) is not to clean up your competition's backlink profile. It's to see what strong and healthy links they have that you don't have. Competitive Link Detox also helps you understand the risk levels in your industry.

Custom Link Data
Upload any link data lists to Link Detox to enrich our back link data. It's not required, but will help improve the full backlink profile audit. No worries if your data files are old, we will automatically de-duplicate, cleanup and re-crawl all the links.

Link data clean-up and re-crawl
We re-crawl every link before we assess its risk. It would be pointless to trust some old data and send you in the wrong direction. This key feature and the 24 link data sources make Link Detox the recommended premium solution for link audit and Google penalty recovery. 

Keyword Intelligence

Filter Links By Anything – and any combination
The advanced link filter technology that that made LinkResearchTools so popular also powers Link Detox. Want to see all links ending in "links.html" on Russian domains with a Link Detox Risk score above average? Click-click we got you covered on this and many other filters.

Link Filter Slices – Remember your filters
You can save all your advanced filters for later use. We call this "Link Filter Slices" as it slices your backlink profile into slices like a yummy Pizza.
Bulk Actions on Links
Save time with bulk actions on hundreds or even thousands of links in Link Detox. Just select a particular filter and apply multiple actions like disavow, rate link to tag link to this filtered set of links.

Disavow File Import & Generation
Link Detox supports the Google Disavow Tool since its availability in 2012. We've gone to great lengths to make the disavow file handling perfect for our users.

Disavow File Management
Your disavow file is managed centrally by Link Detox. We manage your disavow file, so you don't have to.
Take over a client without worries about the past disavows. Start with a disavow file audit and recover great links that were accidentally disavowed.

Disavow File Audit Log
Link Detox has an audit log, so it keeps a history of all changes to your disavow files. It is a revision history of your disavow file that even lets you get back disavow files of the past.

Disavow File Comments
Google won't read your comments in the disavow file, but of course we support this feature by popular demand.
Upload a list of links and simulate you would have them already. Link Detox will then calculate the potential risk for those links for you. Based on the Link Detox Risk score for each link you can decide to acquire it or not. 

Link Audit for Subfolders and Single URLs
Understand the risk of inbound links pointing to a subfolder or even a single page. This is a popular feature for large e-commerce sites.

Integration with Google Search Console
Increase the number of links analyzed by connecting with Google Search Console. We also support multiple GSC properties for the same website a secret tactic to get more links out of the Google webmaster tools.

Integration with Google Analytics
Increase the number of links analyzed by connecting with Google Analytics (GA).
Adjust the Link Detox algorithm to your needs. Link Detox Tune is a unique feature that allows you to change the weight of any Link Detox rule. Very helpful for exotic niches. Also popular off-label use for black hat link building techniques, e.g. for building a PBN.
Convenient manual review your links and the estimated risk in the Link Detox Screener. Use keyboard to navigate and disavow and tag your links. 
You can audit your backlink profile with or without NoFollow links. Many believe that NoFollow links can also trigger penalties in Google. Others believe that's not the case. We support both philosophies. Or do what we call this a "Progressive NoFollow Link Audit". Do the Follow links first, and then finalize your audit by re-running it for all including NoFollow links as well. Better audit safe than be sorry.

Happy Black Hats
Black hat SEOs use Link Detox not only for recovering their penalized websites. Black Hats also use Link Detox to find patterns in their artificially built link networks and PBNs. Link Detox is the leading product in finding footprints and unnatural links, so this off-label-use is the perfect litmus test for those that chose to challenge Google a little bit more.
Site SEO Audit and Link Risk Management
Google penalizes thousands of websites every day. You don't want your website to be one of them.
To avoid a Google Penalty, you need to do regular backlink audits for your website. Avoid losing money and traffic!
Backlink audit is a painstaking work, unless you have the right tools for it. Link Detox makes your site audit work easy by bringing you backlink data from 24 sources and estimating the probable risk for your domain receiving a Google Penalty.
Link Detox generates a disavow file for you. All you need to do is upload it to your Google Search Console.  You can use the Link Detox Boost tool to make Google take notice of your disavow request sooner.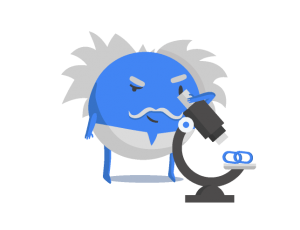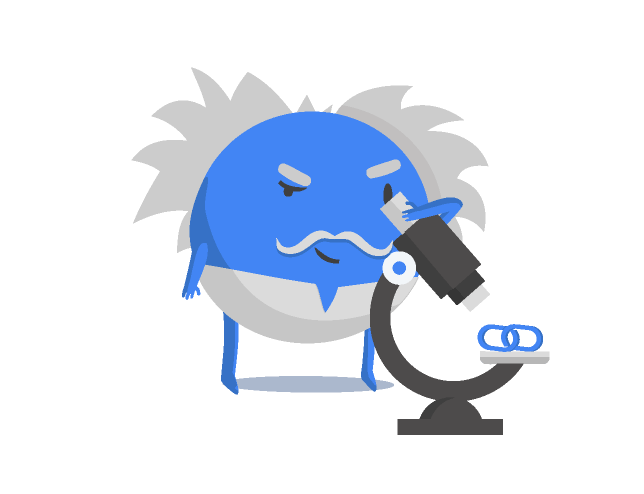 Monitoring the links to your site, but also your competitor's links
After performing a site audit, you need to keep an eye on your backlink profile and monitor your backlinks. Link Detox also includes a backlink monitoring tool: Link Alerts. You can set-up alerts for you to get notified when you or your competitors get new backlinks.
Check the quality of your newest backlinks and track your competitor's links. If your competitors get some strong backlinks, you need to reach out and build them for your website as well.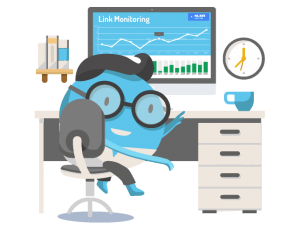 Competitor Analysis
Get your competitor's strongest backlinks and understand their backlink profiles.
With the Competitive Link Detox, you can compare your own site with 10 competitors and understand what are the normal link ratios in your niche.
This is a great way to find the strong and healthy links of your competition and go after them.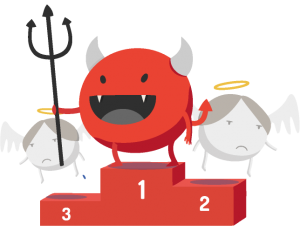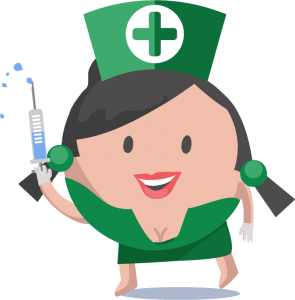 Understand what are the normal link ratios in your niche, compare your site with 10 competitors and outrank them.
Case Studies about Google penalties and successful recoveries
When a website has a lot unnatural links, there is a high chance that it will get penalized by Google. In this article, we will discuss how to clean up these links and perform the process of disavowing them.
Google confirmed that the next Penguin update will be a "Real Time" update. You can prepare for the next Real Time Penguin Update with our case studies and…
Link Risk Management is something that you MUST do. You should not overlook taking care of your online business. Read on and learn how to pr…
Ever since Google launched the first Penguin update, link building has become a real challenge. Old and spammy link building….
Link Detox is trusted by the world's most respected brands.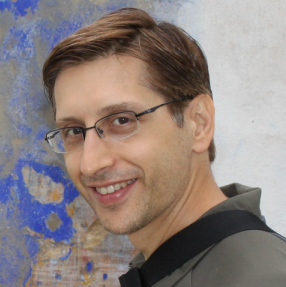 "Link Detox has been precious in analyzing the backlinks of one of our money websites that had been severely hit by Google Penguin. After several months,  we were able to fully recover and we now use LRT to keep the backlink profile under control in case some more bad link show up."
Stefano Romeo, WebPromoter Snc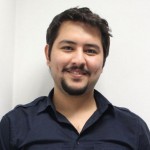 "Link Detox collects link data from 20+ resources and gets it together by adding priceless metrics like link position/website category/anchor text classification. As a CEO of market leader SEO agency at Turkey, we use LinkResearchTools and we recommend it to all the SEO professionals!"

Yiğit Konur, Founder & CEO, SEOzeo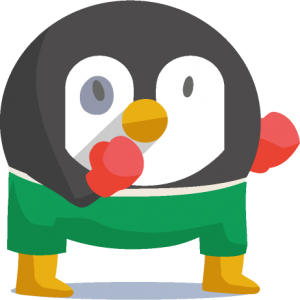 The Google Penguin 4.0 real-time update is a real threat to your online business
Use Link Detox - a trusted product built by LinkResearchTools - to detect any bad backlinks that may attract a Google Penguin Penalty.