Toxic Backlink Audit and Link Risk Management Solution
Link Detox® helps you recover from a penalty, protects from toxic links and help build great new links. Find and Remove Toxic Links
Find and disavow toxic backlinks with a disavow file you can create from your link profile using Link Detox. Recover the rankings your website lost after a Google Penguin or Manual Action Penalty.

Prevent a Google Penalty
Invest in link risk management for ongoing link audit to prevent manual action penalties and Google Penguin problems that got even worse with the Real-Time Penguin updates.

Link Detox helps you every step of the way in the off-page SEO process.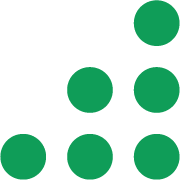 We built Link Detox to help you:
Recover from a Google Penalty
Prevent a Google Penalty
Prevent a negative SEO attack
Monitor new backlinks
Monitor your competitor's backlinks
Analyze your competitor's websites
Outrank your competitors
Speed up the recovery from Google penalties
Read more about the benefits of using Link Detox for your SEO work.
Your Benefits Trusting Link Detox
Get a 360-degree view of your backlink profile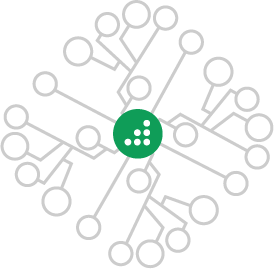 Every link database has only a piece of the world's link graph. Even Google. Only by combining them you can get a 360-degree view of your backlink profile. Link Detox is the only SEO software that combines link data from 25 link data sources, cleans, re-crawls, and verifies the link data for you.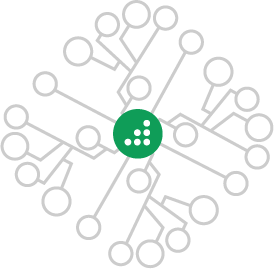 Understand the risk of your backlink profile

After the "Google Penguin" algorithm update, some backlinks have a risk factor. This means that bad backlinks can hurt your rankings. Does your website have unnatural links that are likely to trigger a Google filter or Manual Action Penalty? Link Detox gives you the answer to that question. It helps you understand the risk of every single link.
Recover faster from a Google Penalty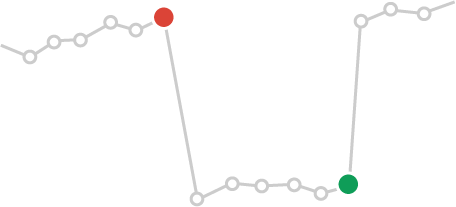 All disavowed links need to be re-crawled by Google first, and when you have a Penalty, you cannot afford to wait for months until Google maybe re-crawls the links in your disavow file. Link Detox Boost® helps  speed up your recovery process. Our clients recovered from a Google Penalty in even as little as three days after using Link Detox Boost.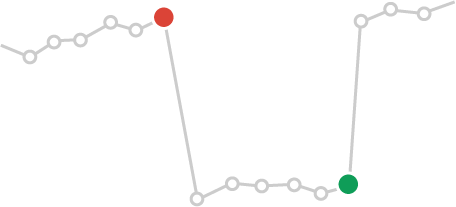 Understand link ratios and risk levels for your niche

Compare your backlink profile with the ones of your top 10 competitors and learn how to outrank them in the search engines. This comparison will help you put a better SEO strategy in place.  You will understand what are the normal link and keyword ratios in your niche and what sort of links you're missing. And here's the best part: you can get link building ideas directly from your strongest competitors.
Get notified about new backlinks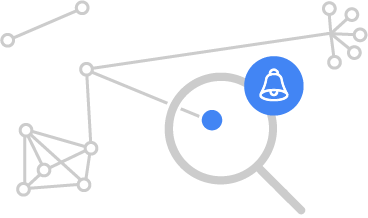 The Link Detox toolkit includes a link monitoring tool: Link Alerts®. You can use it to get an e-mail notification whenever you or your competitors get a new link. Stay away from Google penalties, detect a negative SEO attack fast, find your competitor's strong backlinks and manage your brand's the online reputation. All quick and easy with Link Alerts.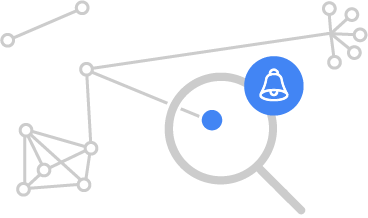 A full backlink audit with Link Detox helps you find all the toxic links that may be harming your website.
Create a disavow file automatically, earn back your rankings and build new great links.
Link Detox Helped Remove Thousands of Webmasters Since 2012
Previously, we just combined link reports by running our Excel spreadsheet macros to filter and build reports that could be manually tagged and loaded into an outreach tool for link removal. Link Detox provided not only a robust auditing engine, but a platform to launch our recovery service as an agency that drove growth in many other areas of our business.
Ashley Turner – Head of Search at Brave
With the help of Link Detox and Link Detox Boost, we have removed at OLAMobile, a Google Manual Penalty in just 14 days. Amazing! LRT It's a set of tools, that any professional SEO need to possess in his day-to-day toolbox set.
Eugen Platon - Head of Search at OLA Mobil
I took on a client who had bought an e-commerce website selling self-defense weapons in the US and saw straight away that he had a Partial Match Manual Action. I ran Link Detox on the site and used Link Detox Boost two days later. I then submitted a Reconsideration Request to Google. Within one week the traffic started to climb rapidly, so I was confident that the Manual Action would be revoked. To my surprise, the reconsideration was refused. The initial increase in traffic must have been an algorithmic Penguin lifting as the disavow file took effect. After a second Reconsideration Request one month later, the Manual Action was also revoked. The traffic has continued to increase ever since.
Rick Lomas – Owner at Indexicon