The Benefits of Using Link Detox®
The industry standard for link audit and link risk management
After Google's first Penguin update, Christoph C. Cemper created Link Detox - an SEO tool that became the industry standard for link audit and link risk management. Learn more about the benefits of using Link Detox to protect your website.
We built Link Detox to help you:
Recover from a Google Penalty
Prevent a Google Penalty
Prevent a negative SEO attack
Monitor new backlinks
Monitor your competitor's backlinks
Analyze your competitor's websites
Outrank your competitors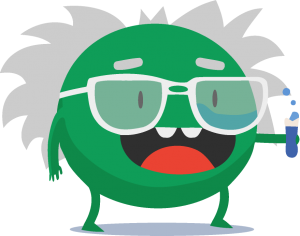 Some of the world's most respected brands have put their trust in Link Detox.
We pride ourselves with thousands of recoveries and happy clients. Save time and look at the full picture
Link Detox easily finds more links than any other link research tool on the market. By gathering data from 25 different sources, it provides you with the full picture of your backlink profile, allowing you to spend time analyzing the data, rather than collating it from dozens of data sources.
You can also integrate your Google Search Console account with Link Detox. This is another important data source to contribute links to the mix that Link Detox combines, filters and cleans up for you.
We automatically include all the Google Search Console links in your reports, making sure that you have all your links in one place. No need to mess around with various Excel files.

Get up-to-the-minute accurate backlink data
Link Detox is superior to other methods and tools because it provides you with fresh, re-crawled backlink data whenever you start a new report. This allows you to research the backlinks that your website has at the present moment.
Don't look at outdated backlink information; Link Detox is the only off-page SEO tool that allows you to base your decisions on up-to-the-minute accurate data.
This particular re-crawl feature can sure help you recover faster from a Manual Action. After you submit a Reconsideration request, you must keep a close eye on your backlink profile, so that you don't get any new bad links while Google is deciding on whether to lift your penalty or not.
Waiting for Google to take notice of your disavow file and not to count all the bad links that are hurting your rankings can be a very slow and painful process
Link Detox Boost® speeds up your recovery from a Google Penguin penalty or a Manual Action.
There is no other tool that can make Google take notice of changes in your backlink profile. When you're trying to recover from a Google penalty, Link Detox Boost helps you without a doubt.
Link Detox assesses a DTOXRISK® value for each backlink, including NoFollow links.
These link risk calculations are based on Link Detox Genesis® - a unique data-driven and machine-learning algorithm that mimics how we believe Google looks for risky links.
The Link Detox Genesis calculations include complex technical data and feedback from users, learning from hundreds of thousands of reports created by SEO and domain level.

See how well a page ranks in Google for its title
Here's a unique way for you to check the quality of a link. In Link Detox, you can measure how well a linking page ranks in Google for its page title. If it ranks on a very high page number or does not rank at all, then it has probably been penalized and you should disavow it.

Unique LRT Power*Trust™ metric for each link
In your Link Detox reports, you get a strong two-dimensional SEO metric that will help you quickly assess the power and trustworthiness of a website or page.
We create a disavow file for you
Link Detox allows you to generate a disavow file automatically in the exact format required by Google so all you have to do is upload it to your Google Search Console account. 
Link Detox also keeps track of your disavow history. This allows you to watch and track all changes to your disavow file on a file and domain level. 
Did you have a reckless SEO or an Agency doing the website audit work for you? You can now check if they disavowed any good links.
The Link Detox Disavow File Audit Mode also shows you if some bad links you disavowed in the past have become good in the meantime. Maybe the owner of a domain changed or a website recovered from a penalty. You want that link back.

Get Great Customer Support
We want our customers to stay with us forever that's why we take the time to listen to you. Our support team is always happy to help and guide you through every step, making sure that you make the most of this unique product.

It works for SEOs all around the World
Link Detox works with websites from anywhere in the world. it can analyze your backlinks for any language in any country. No matter where you are located, you will always be able to enjoy the benefits of Link Detox.

Seasoned Certified Professionals across the globe
We have more than 300 Certified SEO Professionals, located in different parts of the world. They know the tools and they know the business. If you want to buy Link Detox, but you don't have an in-house SEO, you can contact us and we will be happy to recommend the best SEO for the job.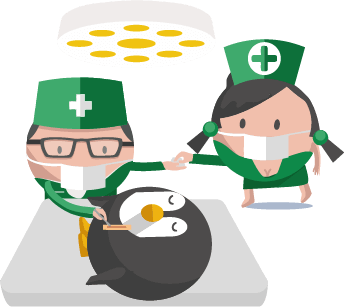 Work on your website audit and get rid of all the bad links fast!

Waste no more time! Start focusing on your online business today!