Link Detox Technology
Save time and base your SEO decisions on high-quality data only
Link Detox is a market-leading link analysis and link risk management tool.
It's built to help SEOs and webmasters all around the world clean up bad links, build Penguin-friendly links and detect and mend negative SEO attacks and Google Penalties.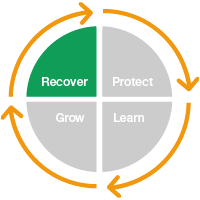 Benefits of using Link Detox
Combine backlink data from 25 sources
Look at freshly crawled backlink data
Adapt the system to your Niche
Simulate Links before building them
Manage and create your Disavow File - consistent even in multi-player teams
Analyze the SEO risk your niche or any market
Find the risky links that may harm your website
Create a disavow file automatically, earn your rankings back and build new Penguin-friendly links.
Does your website have unnatural links that are likely to trigger a Google filter or Manual Action Penalty? Link Detox Genesis gives you the answer to that question. It helps you understand the risk of every single link. 
Can you make Google take notice of your disavow file faster and lift your manual or algorithmic penalty in even as little as 3 days? That's what we created Link Detox Boost for. It works well for our customers!
We built a tool that helps you check fast the quality of every link you're building. It will show you immediately if the links you're planning to build are good or bad for your link profile.When you are thinking of acquiring new links, you need to check if they will have a good or a bad influence on your backlink profile. You don't want to build links that will bring you closer to a Google Penalty.
The Link Detox toolkit has yet another strong SEO tool for you: Link Alerts. You can use it to get an e-mail notification whenever you or your competitors get a new link. Stay away from Google penalties, detect a negative SEO attack fast, find your competitor's strong backlinks and manage your brand's the online reputation. All quick and easy with Link Alerts.
You need to monitor the risk level of your backlink profile on a regular basis. Link Detox shows you your website's DTOXRISK score. This can help you quickly estimate the probability of your website being penalized by Google.
For a precise link risk evaluation, Link Detox allows you to customize your reports according to your niche. For some niches, such as gambling, the average risk level if very different.
Site audit work can be a painstaking and time-consuming job. To save you time, we created the Link Detox Screener. It allows you to review your backlinks by browsing website after website without closing your report. You can also use keyword shortcuts to apply actions such as "disavow" to the links that you want to get rid of. 
High-quality link building is still an essential part of search engine optimization. Google loves links as long as they are relevant and genuine. But how can you know if a link is good or bad for your website? Link Detox answers that question with the Link Opportunity Review mode. It shows you how a new link would affect your overall backlink profile.
You can recover from a Google Penalty, but you need to keep on monitoring your backlink profile. You get new links every day and some of them may be risky. Your competitors may prepare a negative SEO attack and bring your rankings down in days.
Understand link ratios and risk levels for your niche and make sure that you blend in. That's your chance to outrank your competitors. Look at their strongest low-risk links using Competitive Link Detox (CDTOX) and build some great links for your own website. 
After a thorough website audit, you can export your disavow file right from Link Detox. But what if there are some great links in your disavow file? What if you employees or colleagues did a bad job? Or what if some links that were bad in the past have become strong links over time. With Link Detox you can go beyond the disavow process, you can actually do link building using your disavow file.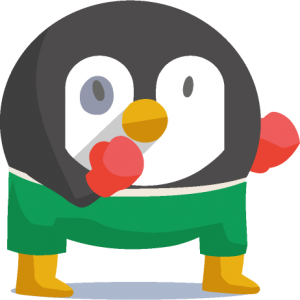 Recover fast from a Google penalty

If your website received a Google penalty, you are losing money every day. Link Detox helps you clean-up your bad links and even speeds up your recovery.